Virtenio products solve problems in various fields of application
Solutions from Virtenio are the basis for many fields of application in the field of IOT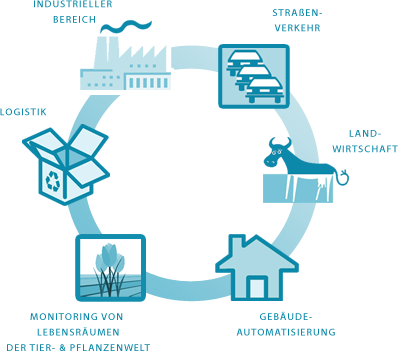 The range of applications for Virtenio solutions is very broad. Some of these fields of application are presented and explained on this page.
Virtenio lets you monitor things around the clock, 24/7

Virtenio provides insights that help you save costs or avert damage

Virtenio solutions are easy to use, compact and robust
Monitored transport of valuable goods
With Virtenio systems, you can monitor your goods anywhere and anytime.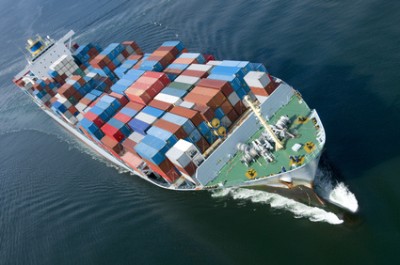 As a result of increasing globalisation, the routes on which goods are transported have become geographically larger but also shorter in time. Modern man enjoys sourcing fruit from South America, coffee from Africa and electronics from Asia. Due to a permanently increasing optimization of previous logistics processes, he is used to deliveries within Germany overnight and from North America within two days. Up to now, the focus of optimisation in logistics has been primarily on increasing speed and guaranteeing delivery.
New approaches in logistics focus on the quality of deliveries for demanding goods such as foodstuffs. It is no longer sufficient for the sender and recipient that the goods are guaranteed to be delivered within a specified time window. Rather, the condition of the goods and possible damage should be recognised promptly and, if possible, signalled during transport.
VIRTENIO's radio technology for the near-field area in combination with mobile communication technologies such as GSM/GPRS and via satellites enables goods and goods to be monitored during transport, e.g. in ocean containers. Important information about temperature, humidity or vibration is made available to both the forwarder and the owner of the goods. In the event of a loss, circumstances can thus be better analysed and dealt with. This allows logistics decisions to be made before the goods reach the port of destination.
Recording and evaluating measurement data from production processes to optimize processes
With Virtenio products, you can record measurement data and evaluate it in the cloud.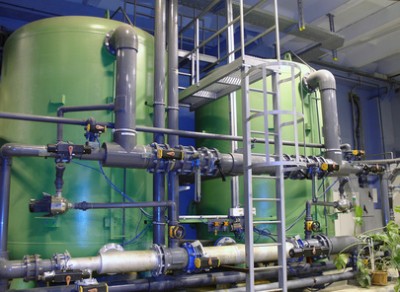 In modern industrial plants, the number of sensors and actuators increases with each new generation of devices. The increasing necessity of processes in which objects and liquids are moved and states are recorded with ever greater precision requires electronic components that exchange information to a high degree. This also applies to isolated areas that do not allow a direct connection to the control unit. For example, temperature sensors can be used in an incubator or sensors for acceleration on rotating discs.
In both cases no connecting wires can be laid, so that classical forms of data communication and evaluation are not possible. Wireless communication is also more flexible in handling if an existing system is to be extended by additional measuring points.
VIRTENIO's radio technology makes it possible to wirelessly record data and control actuators in industrial plants. The networked components enable applications that could not previously be implemented. The VIRTENIO radio module is particularly convincing due to the number and variants of interfaces.
Recording measurement data in habitats
More time for important things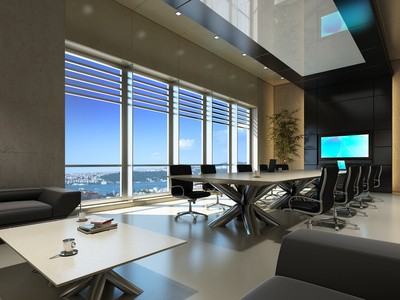 The intelligent building, house or apartment has been inspiring the minds of visionaries and technical enthusiasts for several decades. The living space is understood as an intelligent "machine" or even "being" that is aware of the habits and needs of the inhabitants. With this knowledge, the building can improve the quality of life and well-being of the residents and simplify or even take over routine everyday tasks.
The implementation of such a type of "machine" requires extensive measures that are reflected in suitable hardware such as sensors, computing units and actuators. In addition, algorithms must be devised and implemented in software that can process and evaluate the enormous amount of data from the sensors. The derivation of the correct conclusions makes it possible to influence the environment via actuators. In this way, a perceived interaction with the intelligent building is created for the residents.
For the construction of intelligent environments, far-reaching technical innovations are necessary until an actual added value is created. In addition to an integrated software solution, VIRTENIO's radio technology can also be used to capture necessary information from sensors, pre-process it and transmit it wirelessly via a communication structure to a central processing unit.
Wireless machine monitoring
Wireless bridging of distances with Virtenio products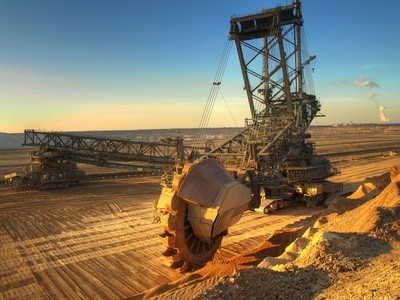 Large machines, such as those used in agriculture, road construction or open pit mining, offer potential for optimization at various points. In addition to the susceptibility to damage to wiring in the vicinity of moving components or due to external influences, the size and weight are also important starting points for wireless sensors and actuators.
In many cases the use of radio technology offers a solution. The absence of wires reduces weight and prevents damage to data lines. By saving wires it is also possible to reduce costs by using radio technology.
With VIRTENIO radio technology, data connections can be realized wirelessly on tractors, combine harvesters or other large machines. The CAN interface integrated on the VIRTENIO radio modules is particularly suitable for controlling the components on the machines. These can be used to read out data from sensors and control entire machines by radio.
Innovative information systems in automobiles with VIRTENIO technology
Applications for tomorrow's mobility!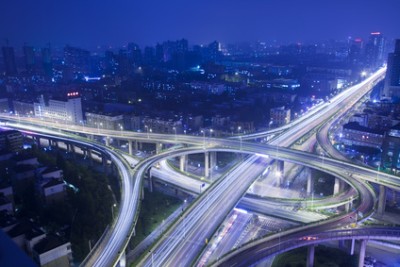 For many people, the car is one of the most important everyday commodities. It is used to overcome distances or achieve goals. Intelligent electronic systems in the vehicle create safety, well-being and comfort. With regard to novel information systems in connection with the collection of extensive data, not all possibilities in the area of applications and services of the automotive industry have been exhausted for a long time.
Imagine your car warning you when you get in that there is a traffic problem on your way to work. On the motorway, oncoming vehicles provide you with important information. Inter-car communication in the near field makes many applications possible that create more safety for all road users, because more eyes and ears simply see and hear more.
VIRTENIO's wireless technology offers modules that are small, powerful and energy efficient. Here we can make a contribution that automobiles learn to communicate with each other. Share your ideas of tomorrow with our possibilities and competences of today and realize your applications with us.
Wireless prototypes for research and development with Virtenio solutions
Prototype takes hold in child's play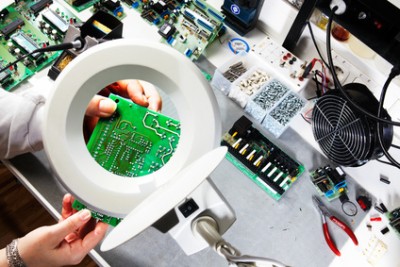 In research and development, it is important that prototypes with the essential functions for feasibility studies can be implemented quickly. Long development times, especially when dealing with embedded systems, complicate and delay implementation. The optimization for the target system is not aimed at. The wiring in your structure has already reached a high level of complexity and wireless communication makes sense due to the compact arrangement.
For the simulation of your application you have developed models in higher programming languages such as Java™. Some of the components include mathematical models that require a large number range with 32/64-bit types. Under these circumstances, you are looking for an embedded system that you can program easily and quickly – without having to do without the familiar comfort of the previous development environment. A meaningful compilation of software libraries should relieve you of a lot of work, because access to interfaces for sensors, actuators and radio communication is already available.
VIRTENIO has found a solution for its radio modules that enables you to transfer your applications to Java on energy-efficient embedded systems – without having to manually adapt the applications and algorithms. Contact VIRTENIO and let us help you with the fast and smart implementation of your prototypes. It is not decisive for us whether you come from an industrial background – or whether you are simply looking for a clever way to realize your diploma or doctoral thesis.
Smart Metering | Virtenio offers the full spectrum, from measurement recording to cloud computing
Monitoring and saving of energy costs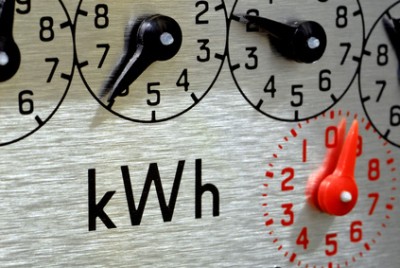 Under the current climate situation and the increasing rejection of energy generation from coal and nuclear power, energy suppliers see themselves increasingly moving towards the use of regenerative and alternative energy sources. This is also strengthened by the needs of the population, who are developing an ever greater understanding of sustainability.
The collection of consumption data is increasingly to be used less for billing purposes than for optimising heating and cooling systems, light sources and technical equipment through intelligent switching. With regard to the application of innovative energy management systems in households, a high degree of user-friendliness and simple installation must be ensured.
With its technology, VIRTENIO offers an ideal basis for implementing new types of networked applications. Due to the radio technology, no wiring is required for data acquisition and transmission. The VIRTENIO systems are small and can therefore be integrated as measuring points in radiators or sockets. Thanks to the innovative operating software from VIRTENIO, the systems are prepared for decentralised intelligence. VIRTENIO makes it possible for households to deal with resources in a sustainable way without negatively affecting the lifestyle of their inhabitants.
Agriculture intelligently monitored with Virtenio products
Food of high quality and sustainably cultivated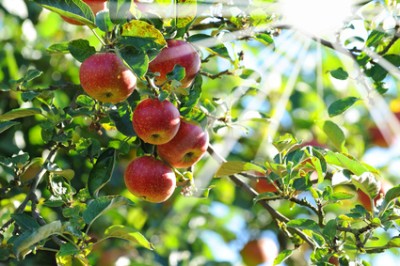 From its beginnings to the present day, agriculture has evolved from a personal need to family businesses and medium-sized companies to a highly optimised manufacturing industry. The processes for producing products of consistently high quality under a given price pressure require monitoring and analysis from cultivation, harvesting and processing through to distribution. At present, this can no longer be achieved solely through the experience of farmers. Complex plants and goods are increasingly equipped with mechanical, electrical and electronic systems to cope with complexity.
In order to meet the requirements, generation must be optimised. Measurement data from the field of application are indispensable for this optimization process. Information on soil moisture, precipitation, temperature and humidity as well as solar radiation are of interest to the agricultural sector. Artificial irrigation can be optimized by a higher resolution in data acquisition for soil moisture, for example. This requires less water, which can also be better dosed selectively.
VIRTENIO's radio technology makes it possible for sensors and actuators to be used flexibly in agriculture. Due to the possibility of wireless communication, information can be collected in an unprecedented quantity from large and distributed areas and transferred to a central point. If you are interested in implementing innovative solutions in the field of agriculture, please contact VIRTENIO.