THE QUALITY PROTECTION KIT
We proudly present our PreonSolutions modular system for Quality Protection. Use it for your end-2-end monitoring challenges and focus on protecting your assets. Don't worry about complicated setup and installation processes, don't worry about missing data or unclear representations but trust the VIRTENIO experience around global end-2-end monitoring solutions. Protect your assets not only with the VIRTENIO Live Apps but also with the help of our robust, modular & durable Monitoring Devices, which are made for what they should perform: Collect data where your valuable assets need to be protected – worldwide in your real processes on the assets. Put together your solution kit from the 3 components:
How to combine the modular system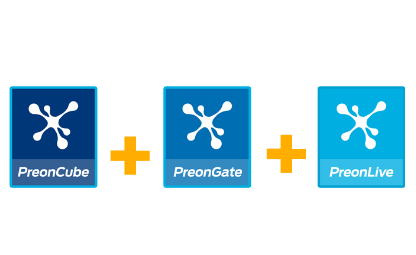 The components:
Choose the devices and tools according to your needs from the 3 compatible components and benefit from the wide range of functions of PreonSolutions.
Combine the components according to your specific application and use different combinations of PreonCubes, PreonGate and PreonLive.
Whether you're testing with starter kits or large operational settings, you can add additional devices and cloud tools to expand as your business demands.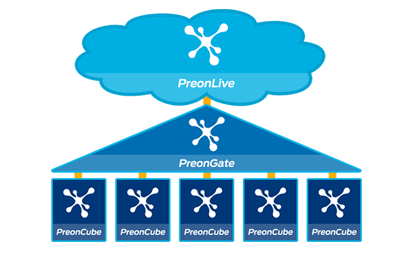 The hierarchy:
Benefit from the adaptable structure of PreonSolutions, which intercepts interferences, radio interruptions and disconnections of the devices.
Use clear assignments, device management and tools to manage your PreonSolutions.
Do you want to combine devices from different sets in a new way or use them temporarily differently? No problem, PreonSolutions makes it possible for you.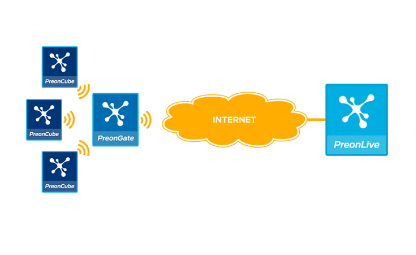 How it works:
If live data is not necessary or not possible, you can also use PreonSolutions to log data and then have the PreonGates read it out by radio.
Real-time monitoring and intervention are the hobbyhorse of PreonSolutions. Benefit from the live data and recommendations for action and react before damage occurs.
Information on the location and time of your shipments and the quality of your assets are important to you? Then our estimates of the expected arrival time (ETA) and the expected quality at a defined point in time (EQA) are all the more relevant for you.

The PreonCubes are self-sufficient, robust and industrially suitable radio multi-sensor cubes with which you can measure quantities directly on the asset, on the goods and distributed at different positions of your shipment. They measure temperature, relative humidity, relative illuminance, air pressure, CO2, 3-axis acceleration and thus position as well as shocks depending on the device variant. With the permanently installed lithium battery, the cubes achieve very long device life. Use the devices as loggers or transfer the data via radio to the PreonGates.
Various measurands can be recorded

Long device runtimes up to 4 years

Use directly at the asset

VIRTENIO's autonomous radio gateways collect measurement data from up to 50 PreonCubes wirelessly and transmit them worldwide to the VIRTENIO cloud either via mobile radio or satellite. They also record location data with the built-in GPS module as well as via mobile triangulation and thus also have position information in buildings or if GPS radio shading occurs. The long operating times of the PreonGates make applications over many months possible.
Radio range up to 200 meters to PreonCubes

Long device operating times of up to 12 months

Location data via GPS and mobile cells

Worldwide mobile radio or satellite communication

Check the cloud based live data, analyze the data streams and get KPI based real-time action recommendations. Benefit from PreonLive Apps. Whether shipment monitoring, asset monitoring or shop-floor control – use our live portal, PDF reports and email alerts.
KPIs for easy decision support

ETA and EQA (Estimated Quality of Arrival)

SUPPLY CHAIN RISK MANAGEMENT IN REALTIME

REALTIME ASSET MONITORING
REALTIME ASSET MONITORING
Monitor your assets, vehicles or machines worldwide and in real time for handling, motion and efficiency. Use our tools and analyses and optimize your processes.

SHOPFLOOR CONDITION MONITORING IN REALTIME
SHOPFLOOR CONDITION MONITORING IN REALTIME
Track and monitor your processes, products or tools on the shop floor and in production seamlessly and in real time. Check the efficiency of processes, the handling of objects and generate facts.