Analysis, KPIs and recommendations for action in the VIRTENIO cloud
VIRTENIO offers you the cloudbased VIRTENIO portal PreonLive to match your PreonCubes and PreonGates. Receive relevant information, insights and decision support. Check live measurement data, analyze data streams, and get KPI-based real-time action recommendations. Benefit from the VIRTENIO PreonLive Apps. No matter of shipment monitoring, asset monitoring or shop-floor control – use our live portal, PDF reports and email alerts. Take off!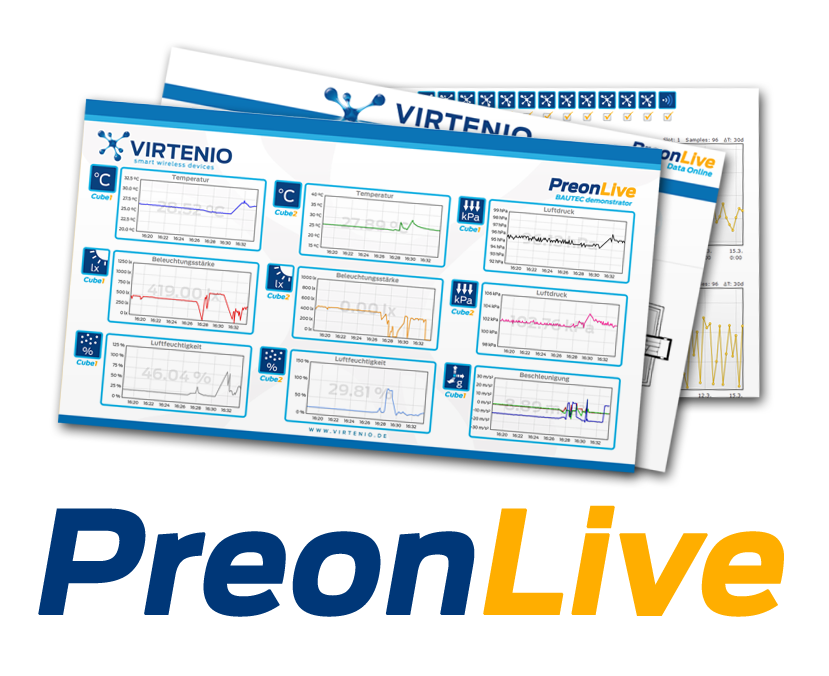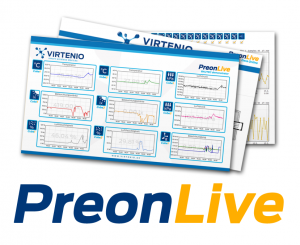 PreonCubes
Passende Funk-Multisensor-Würfel
Passend zu den PreonGates bieten wir Ihnen autarke Funk-Multisensor-Würfel, die Messdaten direkt am Asset, an der Ware und verteilt an unterschiedlichen Positionen Ihres Shipments erfassen können. Sie messen in Abhängigkeit der Gerätevariante Temperatur, relative Luftfeuchtigkeit, relative Beleuchtungsstärke, Luftdruck, CO2, 3-Achsen Beschleunigung und damit Lage sowie Shocks.
PreonCubes
PreonGates
Passende Funk-Gateways
Passend zu den PreonCubes bieten wir Ihnen autarke Funk-Gateways, die die Messdaten von bis zu 50 Funk-Multisensor-Würfeln einsammeln und drahtlos per weltweitem Mobilfunk oder per Satellitenkommunikation in die Cloud übertragen sowie zudem Ortsdaten per GPS oder Mobilfunktriangulation erfassen.
PreonGates
Protect your Assets!
In Realtime.