Solutions based on the Virtenio modular system
We bring your sensor data wireless into the cloud! With Virtenio PreonSolution we have the right complete solution for your demanding monitoring needs. No matter if logger, wireless logistics monitoring or remote building monitoring – with the mobile and radio-based PreonCubes you can measure temperature, relative humidity as well as illuminance, CO2 concentration, acceleration or air pressure at hard-to-reach locations without existing infrastructure.
Matching the cubes, we offer gateways that store your measured values locally as required, make them available via an existing Internet connection or transfer them to your web account at any location via mobile radio. This gives them the opportunity and freedom to view their monitored locations or processes 24/7 at any time via a web browser. Simply log into the PreonLive portal, analyze the data or export it as csv.
Feature selection
no IT infrastructure necessary
Virtenio Advantages
modular extensible system

Quick and easy monitoring
The Preon applications
Are you looking for applications in logistics, building technology or other areas? Virtenio products will help you find the right solution. Whether mobile data acquisition on the road, analysis after transport or building monitoring via web browser, ask about our products and solutions.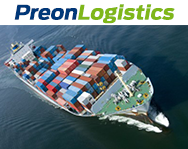 Monitoring solution for transport and (intra)-logistics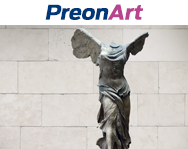 Monitoring solution for art objects and cultural assets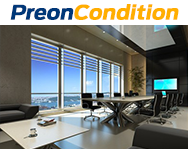 Monitoring solution for buildings and asset management
The PreonSolution kit
The PreonSolution kit offers you a modular system with which you can implement your wireless monitoring solution easily, quickly and according to your needs. The modular system consists of 3 areas. These are
Data acquisition (PreonCube),

data forwarding (PreonGate) and

the analysis (PreonLive).
This allows you to determine the number, type and characteristics of your individual solution for your application, using Virtenio's Smart Wireless Devices.

Put together your monitoring solution with sensor cubes, gateways and your live portal!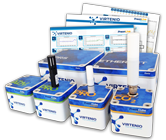 Standard solutions
Stefan Ziegler
2020-01-24T12:59:57+01:00
Mobile and modular monitoring solution for art and cultural assets. Detect dangers and prevent damage in good time. Essential for quality assurance.
Contact us
Solution for your problem not found?
Talk to us about your problem! Then we can work together to find a solution. In recent years, we have developed many solutions that are not listed here. In this way, we can draw on a large inventory and quickly present you with a solution.
Contact us