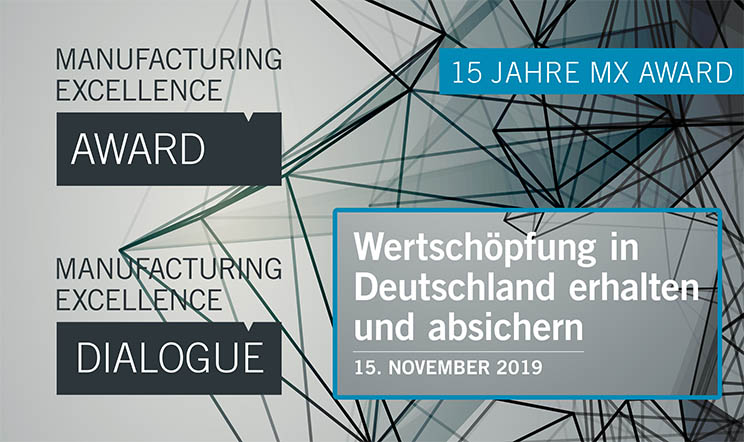 On 15.11.2019, the Association for Production and Logistics Management will meet at the Manufacturing Excellence Awards (MX Award), which will be presented for the 15th time.
The Manufacturing Excellence Dialogue will also take place during the course of the event, which this year will be held under the title "Maintaining and safeguarding value added in Germany". VIRTENIO and 4 other young companies were selected to present themselves and their success stories in the area of "Logistics 4.0" in the category "Revolution and Evolution".
On this day VIRTENIO, experts for real-time protection in the global supply chain, will discuss the digital topics around the 4th industrial revolution and its impact on the transport and logistics market. The company will present its solutions for real-time transport & quality protection for global supply chains. Meet us in Berlin on the EUREF Campus.